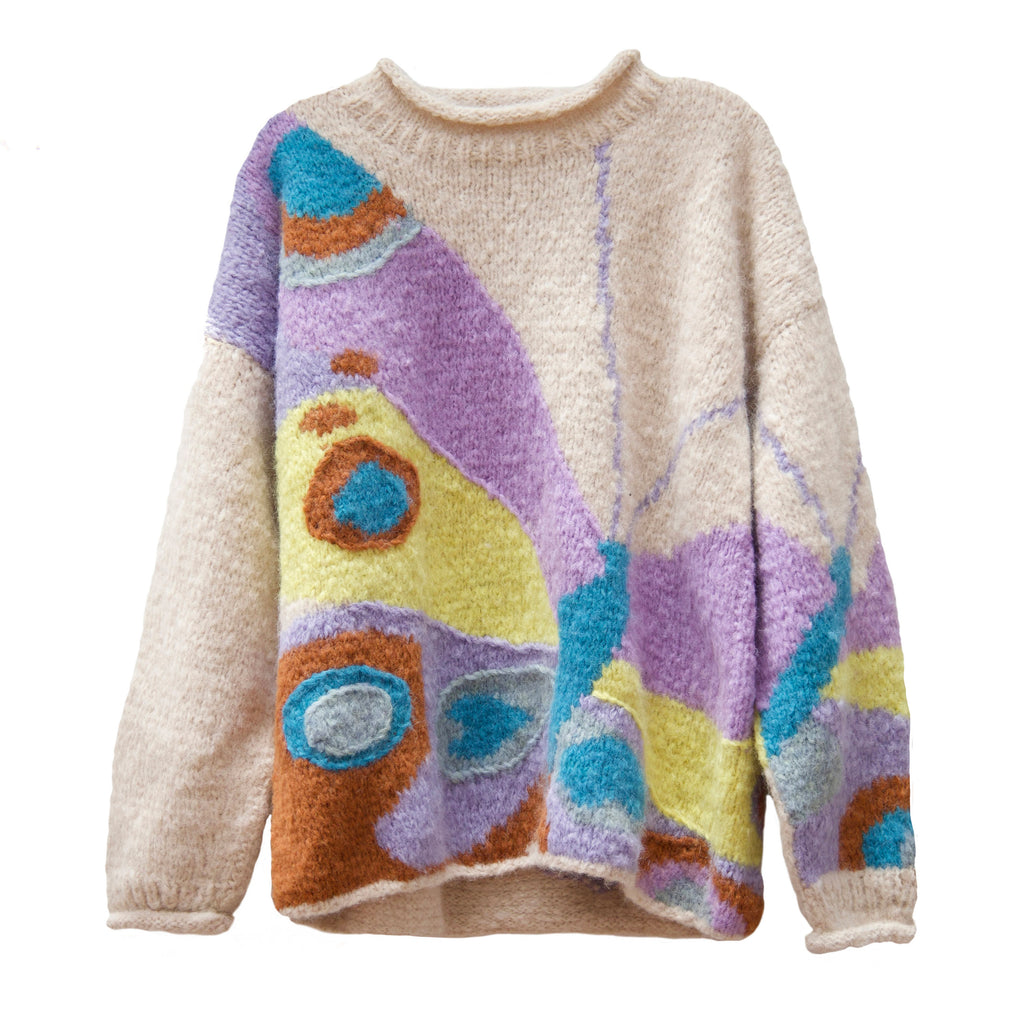 Mariposa Pulli
$176.00
The Abstract Sunset sweater is hand knitted  using premium quality alpaca wool. Our sweaters are carefully hand made by women from the northern Andean region of Ecuador. Each sweater comes with a tag containing the story of the person who made it. 
Details: 
Hand knitted 79% Baby Alpaca wool.  
Cleaning:
Dry Cleaning recommended or hand wash with cold water and delicate detergent. 
Fit:
True to size 

 *Please allow a minimum of 15 days for this item to be knitted specially for you.