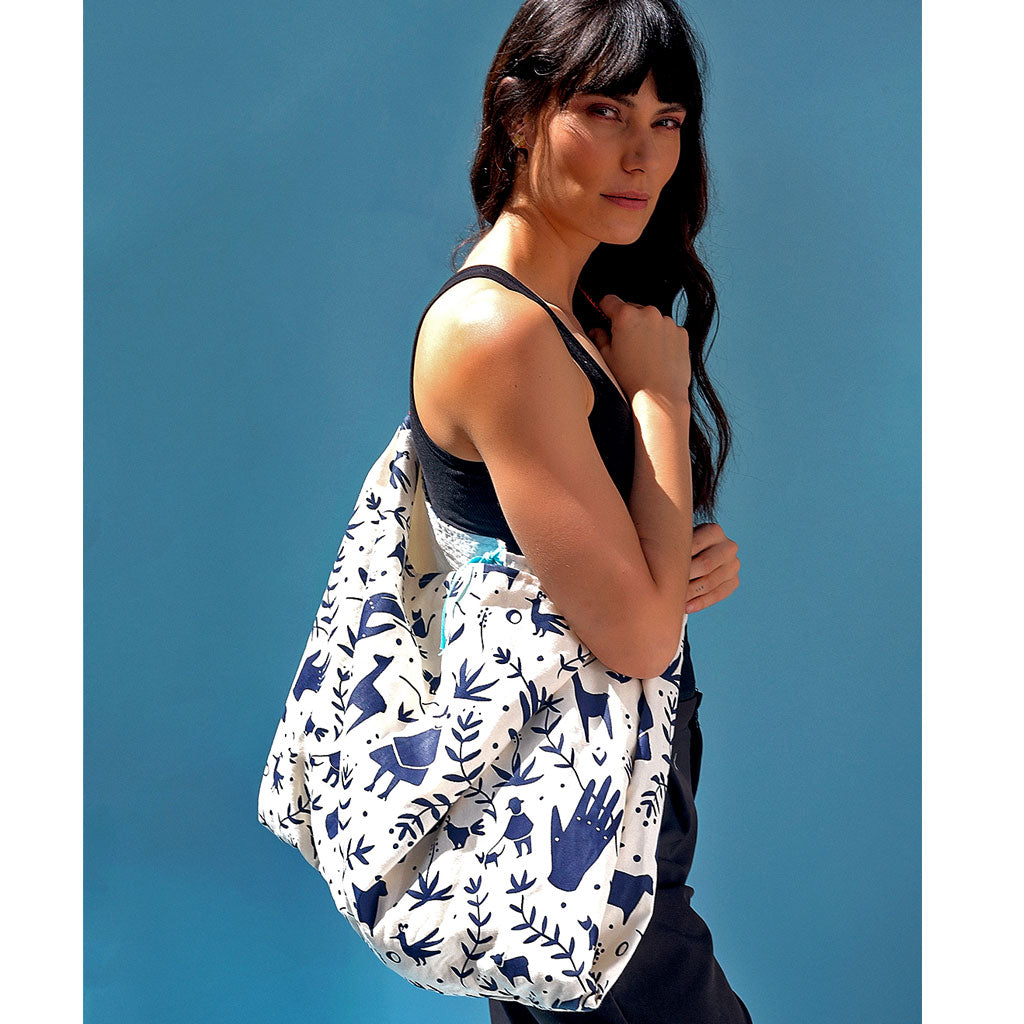 Una Historia Tote Bag
$38.00
#unahistoria is a collection of three tote bags designed by three artists inspire by Fabiola Tontaquimba an artisan from Peguche, Imbabura. A collection inspired by her perseverance, her love for weaving and the drive to create something with her hands. She inherits this legacy from her father and has passed down this craft to her children and is now present in the strap of our tote bags. Paula Barragán, Claudia Anhalzer and Luna Lunares Studio participated in the creation of this limited edition tote. Each design had a limited edition of 100 and is handmade using hand printed canvas, hand-woven strap, and lined with sack of rice bag which makes it very resistant and durable. By purchasing this tote you are making good things happen!
Handmade by:
-Handwoven strap by Fabiola and her children. 

 (Peguche,Ecuador) 
-Screen printing and sewing by Mariveth Moreno.
 (Quito Ecuador) 
 -Illustrations by Paula Barragán, Claudia Anhalzer, Luna Lunares