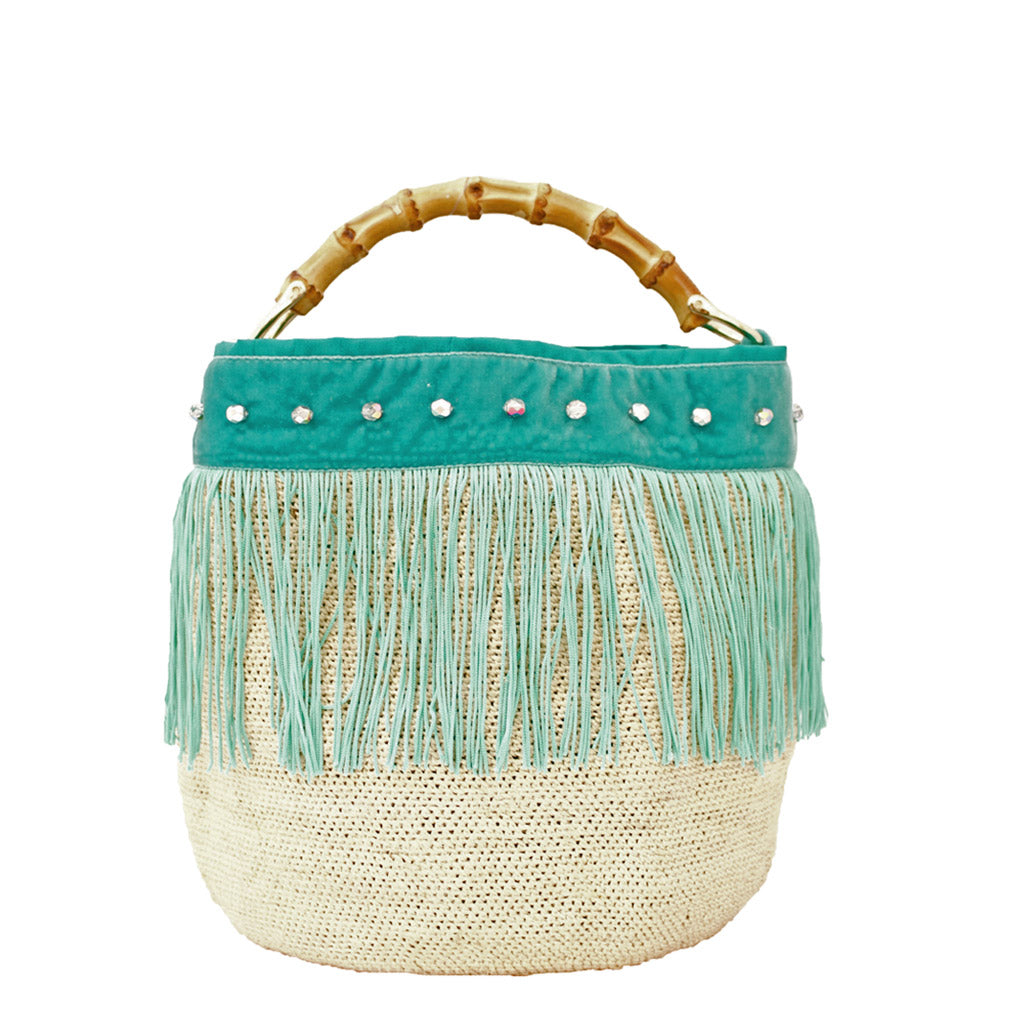 Mini Rosario Shigra
$130.00
Shigra handbags originated as a practical article created by women and for women in the Central Andean provinces of Ecuador. Until recent years, women used these bags to carry seeds and plants. In fact, researchers believe that the different size shigras were used as a unit of measurement for centuries. So, for example a 60 centimeter size shigra full of quinoa seeds was all you needed to plant an acre.
Here at Olga Fisch we are absolutely in love with the uniqueness of each shigra, so we decided to turn this century old handbag into a modern day accessories that adds uniqueness to every scene. Shigras are perfect for a day of adventuring, a relaxing beach afternoon or just simply a day at work.
Each shigra is lined with canvas on the inside and you will also find a conveniently sized pocket for easy accessibility.
Details:
Bamboo handle, fringe, velvet and crystal beads.
Dimensions: 
Medium Size (25 x 25cm) 
Bamboo Handle

* Shigras are hand made and may vary slightly in color or size. However the overall look of the design would not change.